Experience Golden hour, every hour.
🌈 Using RAINBOWCOLOUR Technology by LightStrips: With our advanced IC units, our new Sunset Projector is able to light up your room with the view of the sunset from the comfort of your own home.
☀️ High-Definition Sunset : Our Sunset LED Lamp comes with a Crystal Clear and reinforced lens for maximum refraction, meaning you can have any size sunset you desire depending on your wall size.
Take the Sunlight with you.
✅ Adjustable & Durable Enabled: You can adjust the Lighting in any direction you desire your sunset to shine
❤️ Benefits: Adding our Sunset Lamp can reduce eyestrain caused by brightness contrast in dark. The Sunset Lamp can also be used as mood lights to create a cosy and romantic atmosphere to fit your mood. There has been some research to also support people with autism and to relax your eyes before sleep.
Hate cloudy skies? Well, this is for you.
📸Golden Hour 24/7: The Sunset Lamp™ allows you to experience golden hour anytime of the day, meaning the best selfies every single shot.
✏️ Design: Designed with top of the range LED patented technology, in London, United Kingdom 🇬🇧. It also has a lifespan of over 50,000 hours, and a built-in short-circuit protection, It can be touched and safe for all ages! They also have an A+ energy saving rating.
Package Contents: 1 x Sunset Lamp, 1 x 5V USB Power Adaptor.
Why choose us?
Free Insured + Tracked International Delivery on us!
24/7 Customer service - Always updated wherever and whenever!
Warranty - Complimentary 1 year warranty if anything goes wrong, we'll happily replace it!
One of a kind experience of being part of our family.
Take Stunning Pictures! 📸
Level up your Instagram feed by taking stunning pictures with the Sunset Lamp. The Sunset Lamp projects a sunset like glow on to your walls making it so you can enjoy all the benefits of golden-hour lighting anytime, anywhere. Don't worry, the pictures you take will be sure to impress all of your followers. Just be prepared for all the comments asking you where you got it!
Instantly Transform Your Room! ☀️

Improving your room's aesthetic has never been easier. Simply plug in the Sunset Lamp, turn it on, and enjoy the relaxing properties of a sunset from the comfort of your home. Our Sunset Lamps were designed to compliment all types of rooms which means you can be sure it would look great in yours! Our Sunset Lamps will flood your room with a blanket of warm light, creating a cozy ambience in your room.
Golden Hour 24/7.

Impress Your Instagram Followers.

Capture Unique Photos.
Simple & Easy to Set Up.
Compliments All Types of Rooms.
Make Your Room Feel Like a Sanctuary.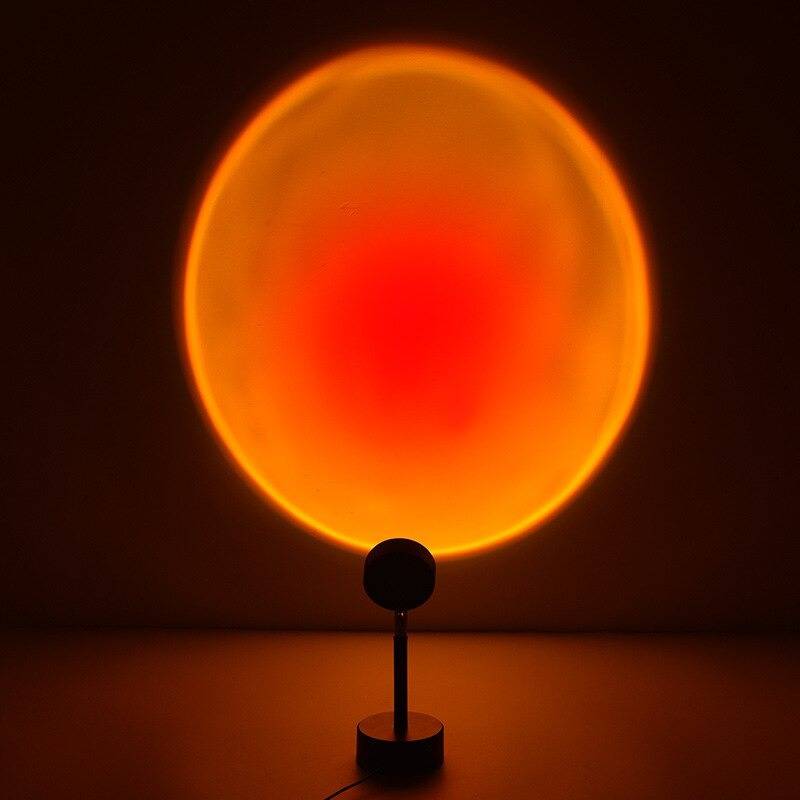 Our #1 Best Seller. The Sunset color way floods your living space with a warm amber tone. Enjoy the relaxing properties of a sunset from the comfort of your home.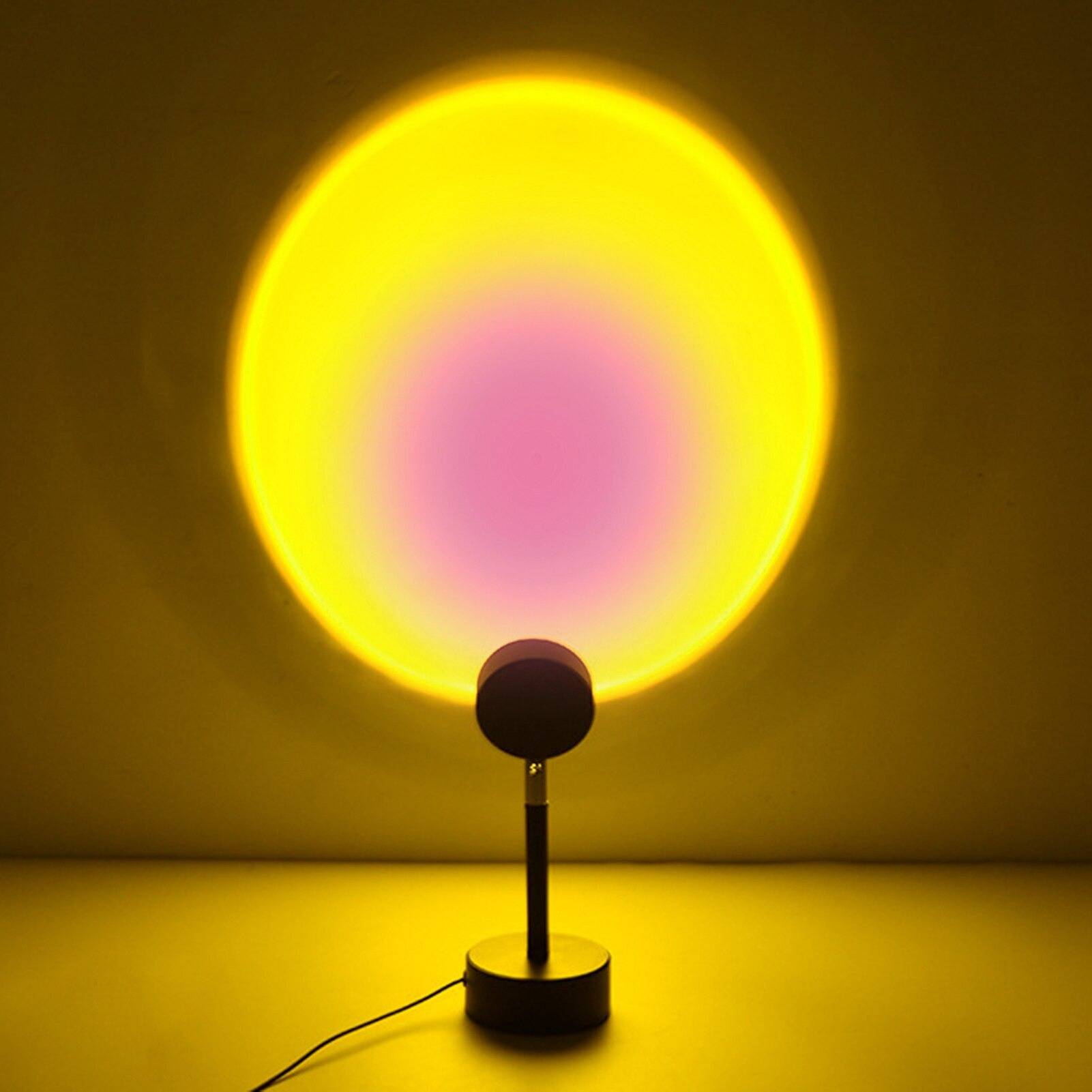 Rainbow Midnight

The Aura color will flood your space with good vibes and uplifting energy. Its' yellow/lavender glow will blanket your room with a special aura making you feel zen.
"It's beautiful, FR," I slacked my editor, "but it looks even better in photos. Like it was made for Instagram."
"It's also a great tool for those of us who need to step away from our screens, and turn to a more tactile, spontaneous way to unwind."
This Privacy Policy describes how your personal information is collected, used, and shared when you visit or make a purchase from http://diamonddrip.co (the "Site").
PERSONAL INFORMATION WE COLLECT
When you visit the Site, we automatically collect certain information about your device, including information about your web browser, IP address, time zone, and some of the cookies that are installed on your device. Additionally, as you browse the Site, we collect information about the individual web pages or products that you view, what websites or search terms referred you to the Site, and information about how you interact with the Site. We refer to this automatically-collected information as "Device Information."
We collect Device Information using the following technologies:
- "Cookies" are data files that are placed on your device or computer and often include an anonymous unique identifier. For more information about cookies, and how to disable cookies, visit http://www.allaboutcookies.org.
- "Log files" track actions occurring on the Site, and collect data including your IP address, browser type, Internet service provider, referring/exit pages, and date/time stamps.
- "Web beacons," "tags," and "pixels" are electronic files used to record information about how you browse the Site.
Additionally when you make a purchase or attempt to make a purchase through the Site, we collect certain information from you, including your name, billing address, shipping address, payment information (including credit card numbers, email address, and phone number. We refer to this information as "Order Information."
When we talk about "Personal Information" in this Privacy Policy, we are talking both about Device Information and Order Information.
HOW DO WE USE YOUR PERSONAL INFORMATION?
We use the Order Information that we collect generally to fulfill any orders placed through the Site (including processing your payment information, arranging for shipping, and providing you with invoices and/or order confirmations). Additionally, we use this Order Information to:
Communicate with you;
Screen our orders for potential risk or fraud; and
When in line with the preferences you have shared with us, provide you with information or advertising relating to our products or services.
We use the Device Information that we collect to help us screen for potential risk and fraud (in particular, your IP address), and more generally to improve and optimize our Site (for example, by generating analytics about how our customers browse and interact with the Site, and to assess the success of our marketing and advertising campaigns).
SHARING YOUR PERSONAL INFORMATION
We share your Personal Information with third parties to help us use your Personal Information, as described above. For example, we use Shopify to power our online store--you can read more about how Shopify uses your Personal Information here: https://www.shopify.com/legal/privacy. We also use Google Analytics to help us understand how our customers use the Site--you can read more about how Google uses your Personal Information here: https://www.google.com/intl/en/policies/privacy/. You can also opt-out of Google Analytics here: https://tools.google.com/dlpage/gaoptout.
Finally, we may also share your Personal Information to comply with applicable laws and regulations, to respond to a subpoena, search warrant or other lawful request for information we receive, or to otherwise protect our rights.
BEHAVIOURAL ADVERTISING
As described above, we use your Personal Information to provide you with targeted advertisements or marketing communications we believe may be of interest to you. For more information about how targeted advertising works, you can visit the Network Advertising Initiative's ("NAI") educational page at http://www.networkadvertising.org/understanding-online-advertising/how-does-it-work.
Additionally, you can opt out of some of these services by visiting the Digital Advertising Alliance's opt-out portal at: http://optout.aboutads.info/.
SMS/MMS MOBILE MARKETING
We respect your privacy. We will only use information you provide through the Program to transmit your mobile messages and respond to you, if necessary. This includes, but is not limited to, sharing information with platform providers, phone companies, and other vendors who assist us in the delivery of mobile messages. WE DO NOT SELL, RENT, LOAN, TRADE, LEASE, OR OTHERWISE TRANSFER FOR PROFIT ANY PHONE NUMBERS OR CUSTOMER INFORMATION COLLECTED THROUGH THE PROGRAM TO ANY THIRD PARTY. Nonetheless, We reserve the right at all times to disclose any information as necessary to satisfy any law, regulation or governmental request, to avoid liability, or to protect Our rights or property. When you complete forms online or otherwise provide Us information in connection with the Program, you agree to provide accurate, complete, and true information. You agree not to use a false or misleading name or a name that you are not authorized to use. If, in Our sole discretion, We believe that any such information is untrue, inaccurate, or incomplete, or you have opted into the Program for an ulterior purpose, We may refuse you access to the Program and pursue any appropriate legal remedies.
Text Marketing and notifications (if applicable): By entering your phone number in the checkout and initialising a purchase, you agree that we may send you text notifications (for your order, including abandoned cart reminders) and text marketing offers. Text message frequency may vary. You can unsubscribe from further text messages by replying STOP.   Message and data rates may apply. In addition, the Website uses cookies to help keep track of items you put in your shopping cart and to tell us if you have visited the Website in the past. This allows visitors to the online store to maintain shopping carts between visits. You can refuse cookies by turning them off in your browser.
California Civil Code Section 1798.83 permits Users of the Program that are California residents to request certain information regarding our disclosure of the information you provide through the Program to third parties for their direct marketing purposes. To make such a request, please contact us at the following address:
info@diamonddrip.co
This Privacy Policy is strictly limited to the Program and has no effect on any other privacy policy(ies) that may govern the relationship between you and Us in other contexts.
If our store is acquired or merged with another company, your information may be transferred to the new owners so that we may continue to sell products to you.
DO NOT TRACK
Please note that we do not alter our Site's data collection and use practices when we see a Do Not Track signal from your browser.
YOUR RIGHTS
If you are a European resident, you have the right to access personal information we hold about you and to ask that your personal information be corrected, updated, or deleted. If you would like to exercise this right, please contact us through the contact information below.
Additionally, if you are a European resident we note that we are processing your information in order to fulfill contracts we might have with you (for example if you make an order through the Site), or otherwise to pursue our legitimate business interests listed above. Additionally, please note that your information will be transferred outside of Europe, including to Canada and the United States.
DATA RETENTION
When you place an order through the Site, we will maintain your Order Information for our records unless and until you ask us to delete this information.
CHANGES
We may update this privacy policy from time to time in order to reflect, for example, changes to our practices or for other operational, legal or regulatory reasons.
CONTACT US
For more information about our privacy practices, if you have questions, or if you would like to make a complaint, please contact us by e-mail at
info@diamonddrip.co